Simplife zoekt jou!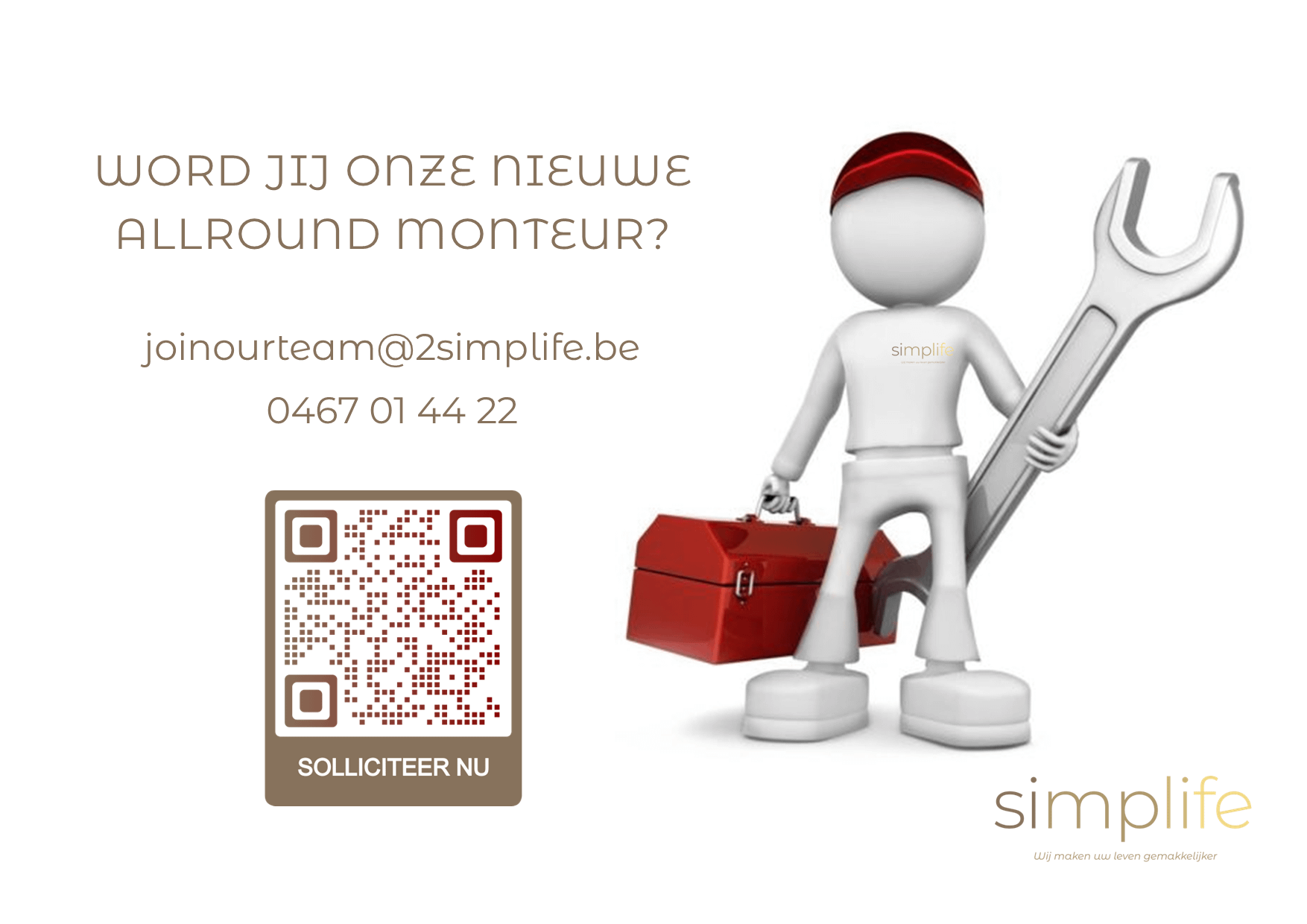 Simplife is een groeiend bedrijf en staat vooral in om hulpbehoevende mensen te helpen met allerhande hulpmiddelen. Zo installeren we trapliften, (huis) liften en voeren we onderhoud/ herstellingen uit.
We hebben een enorm aanbod van verschillende opdrachten, gaande van het installeren van trapliften tot onderhoud van gebouwen of kleine renovaties. Het aanbod is dus zeer ruim en gevarieerd.
We zijn voortdurend opzoek naar gemotiveerde collega's en/ of onderaannemers:
– monteurs deuren/ branddeuren
– monteurs trapliften en (huis) liften
– onderhoudstechniekers
Heb jij een passie voor techniek of breng je ieder project tot een goed einde?
DAN ZIJN WIJ OP ZOEK NAAR JOU!
Laat ons weten wie je bent stuur je motivatie en sollicitatie naar joinourteam@2simplife.be of vul snel ons formulier in https://forms.gle/NtSdiTmNCSorpMGe6